Ngwane Liz, founder of Margo's Mode fashion house recently shared a picture of her new and special design on singer Magasco where she paints crying faces of children, depicting the seven children who were brutally killed at the Mother Francisca International Bilingual School, Kumba by unidentified gunmen on October 24.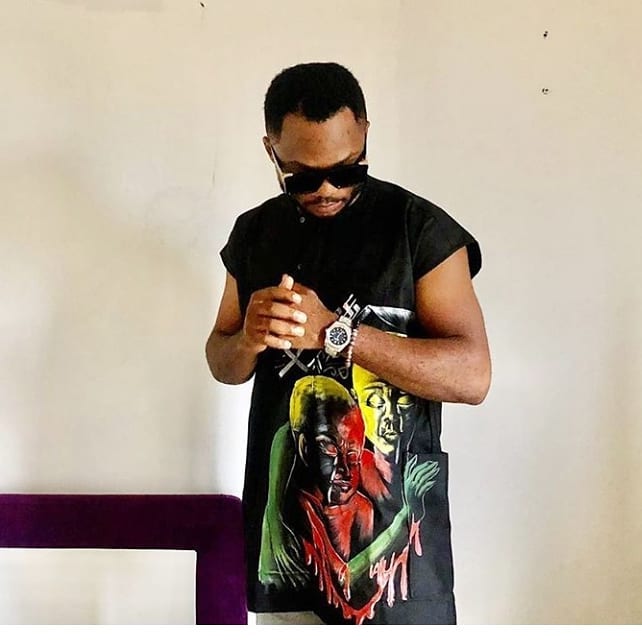 "Heart's are broken. RIP ANGELS,"

Liz captioned the picture of Magasco in her special design on Facebook.
Another designer using fashion for politics is Pafe Styling. The fast rising fashion stylist used Miss Cameroon 2013, Valery Ayena to share his thoughts on the wrath of the Anglophone Crisis in the two English speaking regions of Cameroon.
In his latest job with the famous model, Pafe creates a one of a kind jacket which carries painted images of burnt houses, crying children and displaced citizens running away from their homes as a result of the ongoing war between the State and separatist groups in the regions.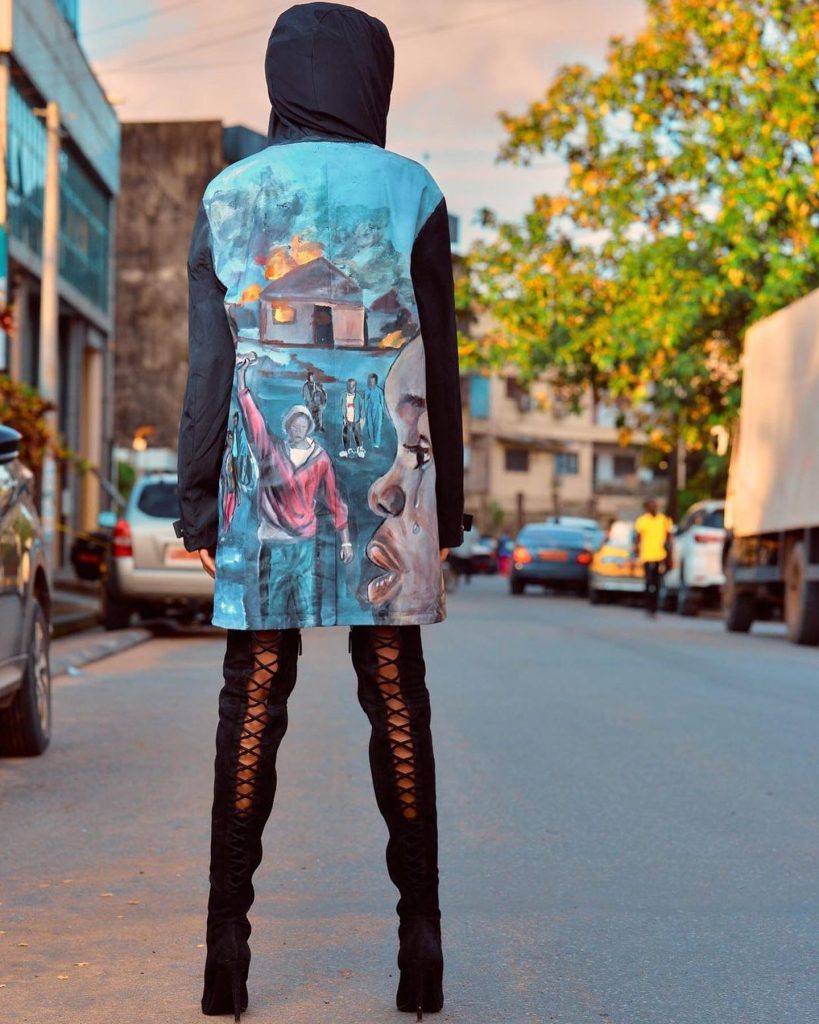 "Valerie Ayena wears customized jacket, styled by Pafe Style manufactured by Osong. The drawing speaks for itself. It represents all the suffering going on in the North West and South West regions in Cameroon. Houses been burnt, children not going to school, crime and lack of jobs . We must always take sides. Neutrality helps the oppressor, never the victim. Silence encourages the tormentor, never the tormented."

Pafe Style writes on Facebook.
Both designs are coming up during a time when all entertainers are coming together to have one voice in calling for an end to the Anglophone Crisis. Singers Salatiel and Tzy Panchak have since been to Kumba to pay homage to the those who have lost their lives in Kumba and families going through the pain of taking care of the survivors of that vicious attack.